06 - 08
Tazkarti eTickets Platform
Proud to work with
Tazkarti, Fifa, Estadat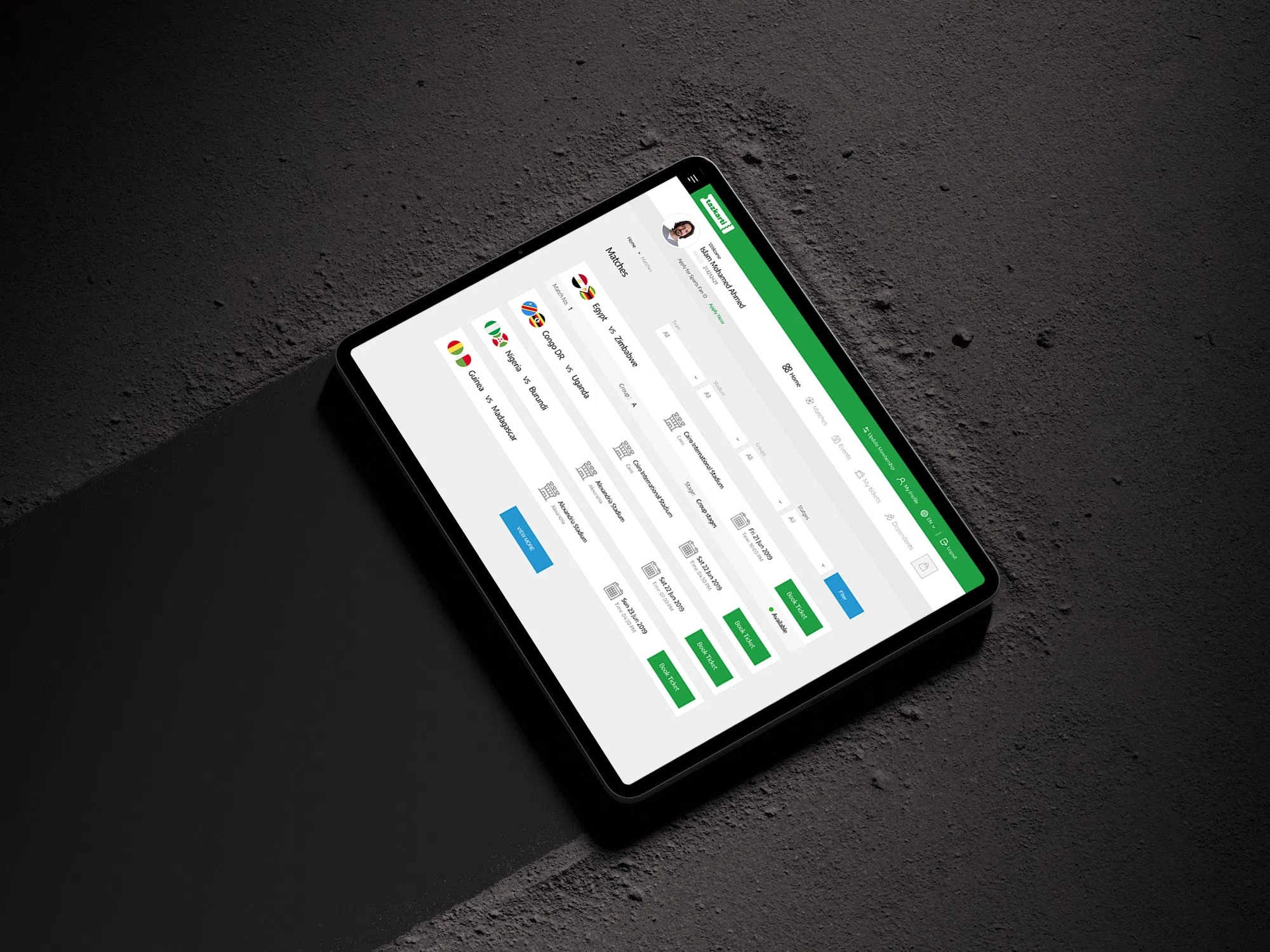 Overview
Tazkerti is an innovative ticketing platform that revolutionizes the way football fans in Egypt and Africa book their match tickets. As the first ticketing platform in the region, Tazkerti emerged from the need to create a unified and digital solution for ticket bookings, inspired by the success of the ticketing platform implemented during the 2018 FIFA World Cup in Russia.

The project originated during AFCON 2019 in Egypt, where the organizers recognized the opportunity to enhance the fan experience by introducing a streamlined and efficient ticketing system. Tazkerti aims to enforce the adoption of digital platforms for ticket bookings, shifting fans away from traditional offline channels and embracing the convenience and benefits of online ticketing.
Product Background
The journey of Tazkerti began with the AFCON 2019 event hosted in Egypt, where the organizers sought to implement a ticketing platform that would bring about a unified and seamless experience for football fans. Taking inspiration from the successful ticketing solution employed during the 2018 FIFA World Cup in Russia, Tazkerti was conceptualized as a digital platform to cater specifically to the needs of Egypt and Africa.

The aim was to disrupt the traditional offline ticket purchasing methods and introduce a modern and user-friendly online platform. By providing a centralized ticketing system, Tazkerti aimed to simplify the ticket booking process, enhance security, and offer football enthusiasts a convenient and efficient way to secure their match tickets.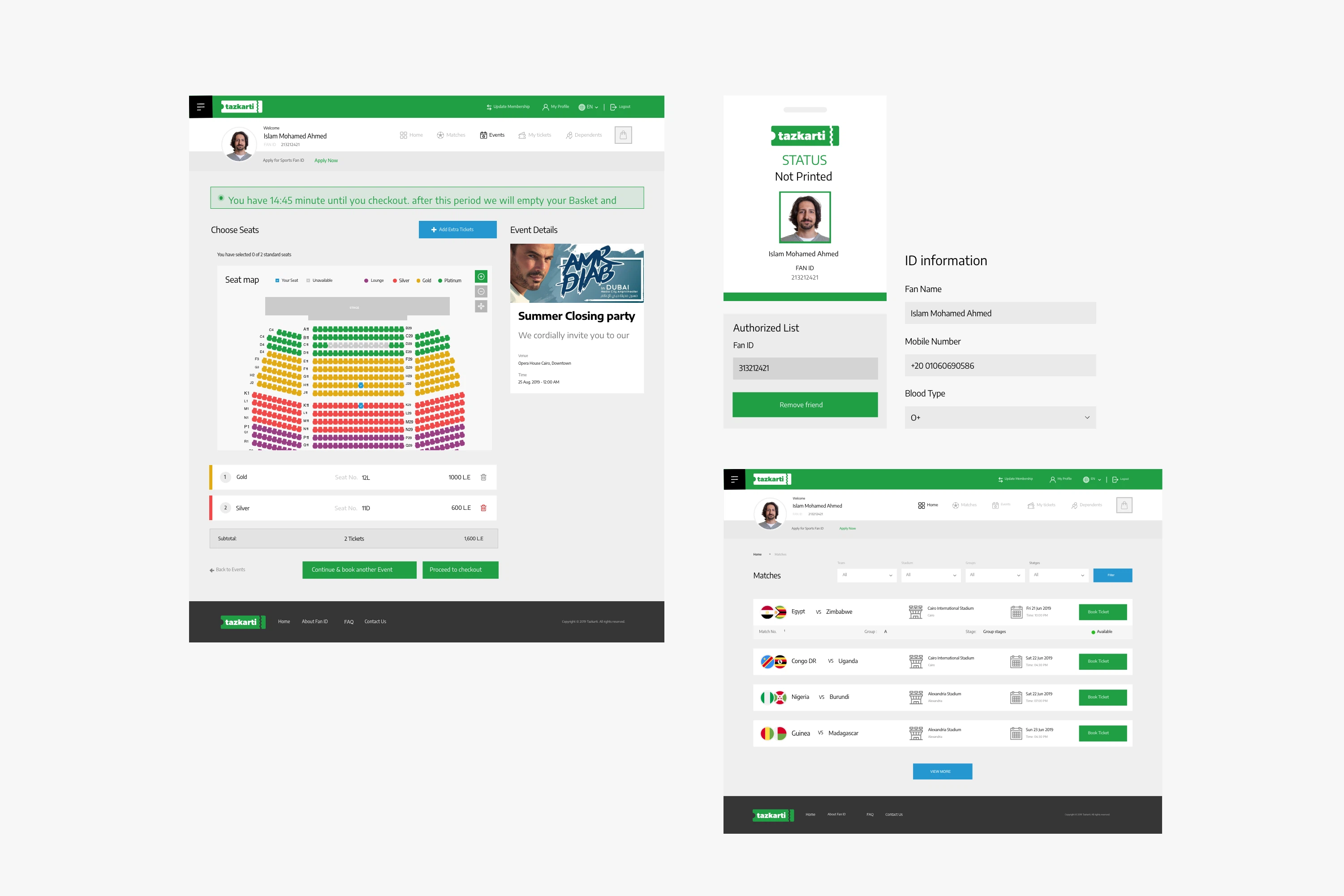 My Role
my role was pivotal in creating a captivating and user-centric digital experience for football fans. Understanding the challenge of encouraging fans in Egypt and Africa to embrace the digital platform, I focused on designing an intuitive and visually engaging user interface. Collaborating closely with the Tazkerti team, I took charge of crafting every aspect related to the user experience and user interface design. By conducting user research and understanding the unique preferences and behaviors of football fans, I aimed to create an interface that not only simplifies the ticket booking process but also captivates users and encourages their transition to digital platforms.

Through thoughtful information architecture, intuitive navigation, and visually appealing aesthetics, I aimed to instill trust, ease, and excitement into the user journey. By combining usability and creativity, I sought to make Tazkerti the go-to ticketing platform for football fans in Egypt and Africa, reshaping the way they experience and engage with their favorite matches.
Tags
User research / User persona / Design benchmark / Information architecture / Wireframes / User interface / Design system / Usability testing