07 - 08
Museum of the future
Proud to work with
Monstar Lab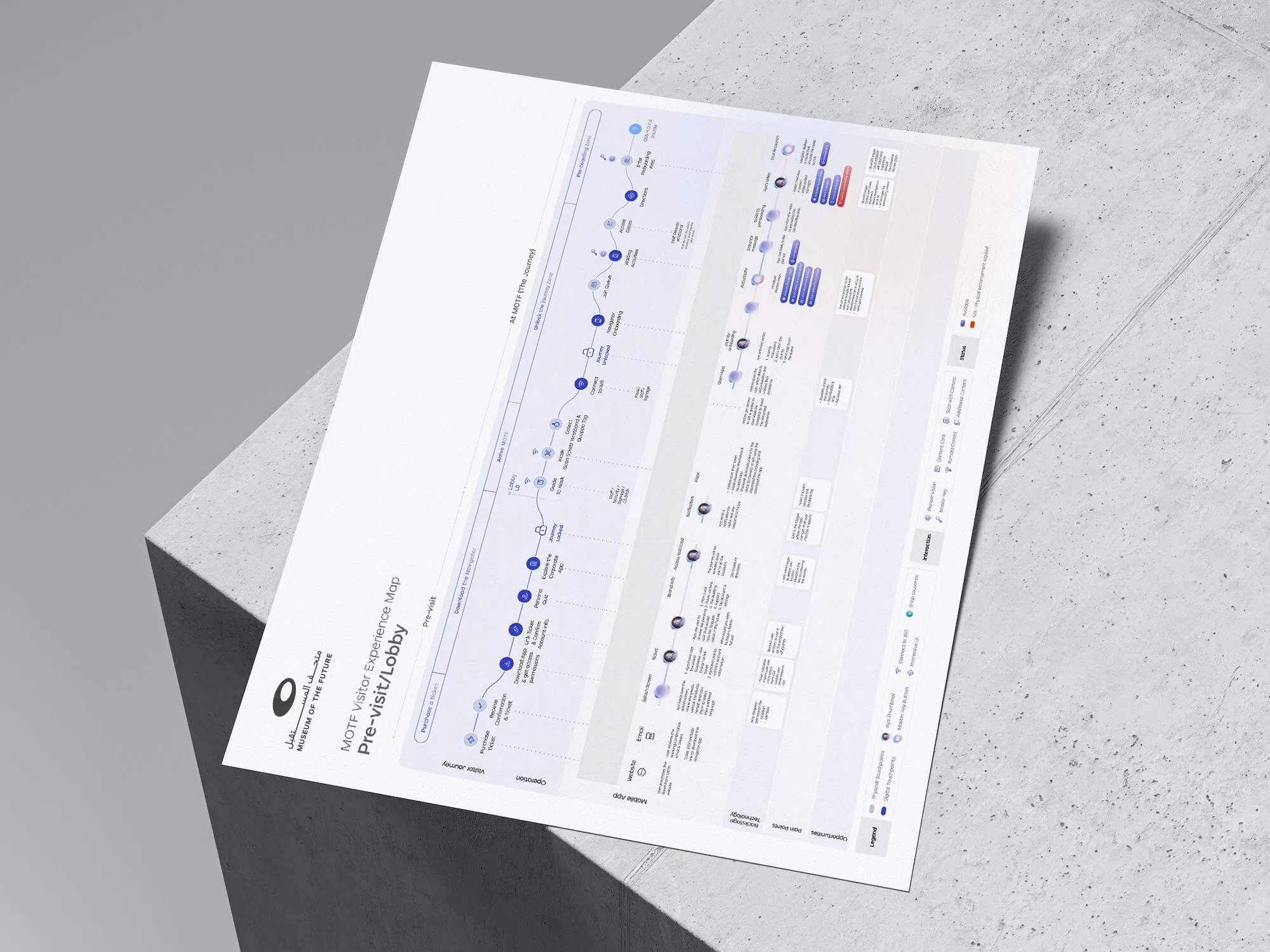 Overview
The Museum of the Future (MOTF) in Dubai, is a visionary exhibition space that showcases cutting-edge concepts, services, and products representing the future. As an institution founded by the Dubai Future Foundation, MOTF aims to inspire visitors with innovative ideas and technologies that shape the world to come.

As part of its commitment to providing an immersive and engaging experience, MOTF embarked on the creation of its first mobile app. This app serves as a digital companion, seamlessly merging the physical space of the museum with a captivating digital journey, allowing visitors to explore and interact with the exhibits in an innovative and interactive way.
Problem Statement
During the initial discovery phase, our team dedicated four months to understanding the essence of MOTF, its physical space, and its overarching vision. Our goal was to identify a metaphor that effectively merged the physical and digital realms, allowing visitors to navigate the museum seamlessly through the app.

We explored various design concepts, considering how to enhance the visitor experience, provide contextual information, and encourage interaction with the exhibits. This discovery phase was crucial in shaping the direction of the app and ensuring that it aligns with the overall mission and objectives of MOTF.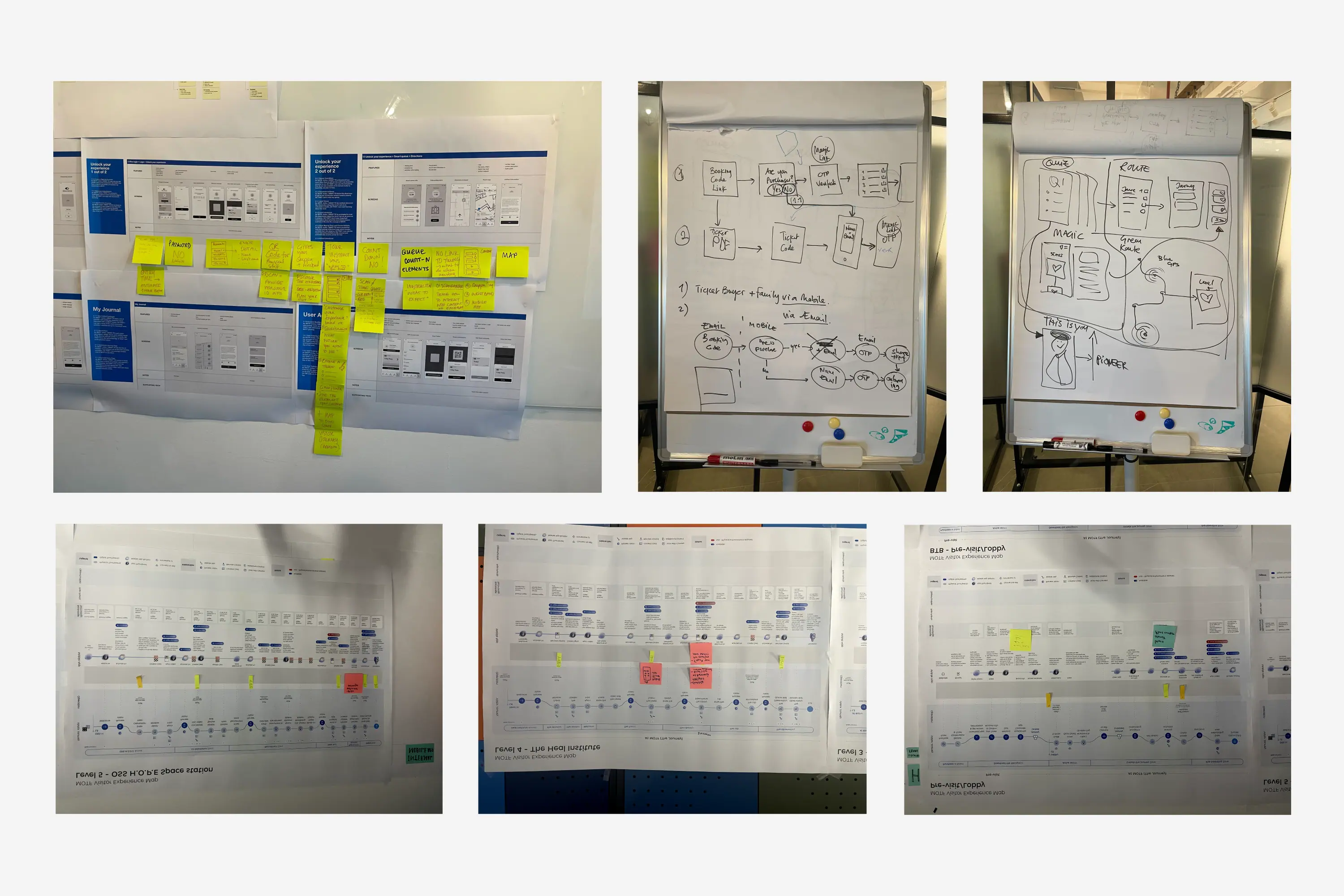 My Role
As a product design lead involved in the creation of the Museum of the Future's mobile app, my role was instrumental in translating the discovery phase findings into a compelling user experience and visually appealing interface. Collaborating closely with the MOTF team, I incorporated the identified metaphor into the app's design, allowing users to embark on a digital journey that mirrors their physical exploration of the museum. I focused on creating an intuitive and seamless navigation system, integrating interactive features that enhance engagement and deliver contextual information.

Through thoughtful interface design, visually captivating elements, and attention to detail, my aim was to create a mobile app that serves as a gateway to the future, inviting visitors to explore the museum's exhibits and engage with the possibilities of tomorrow
Tags
User research / User persona / Design benchmark / Information architecture / Wireframes / User interface / Design system / Usability testing