01 - 08
Ministry of Education App
Proud to work with
UAE Ministry of Education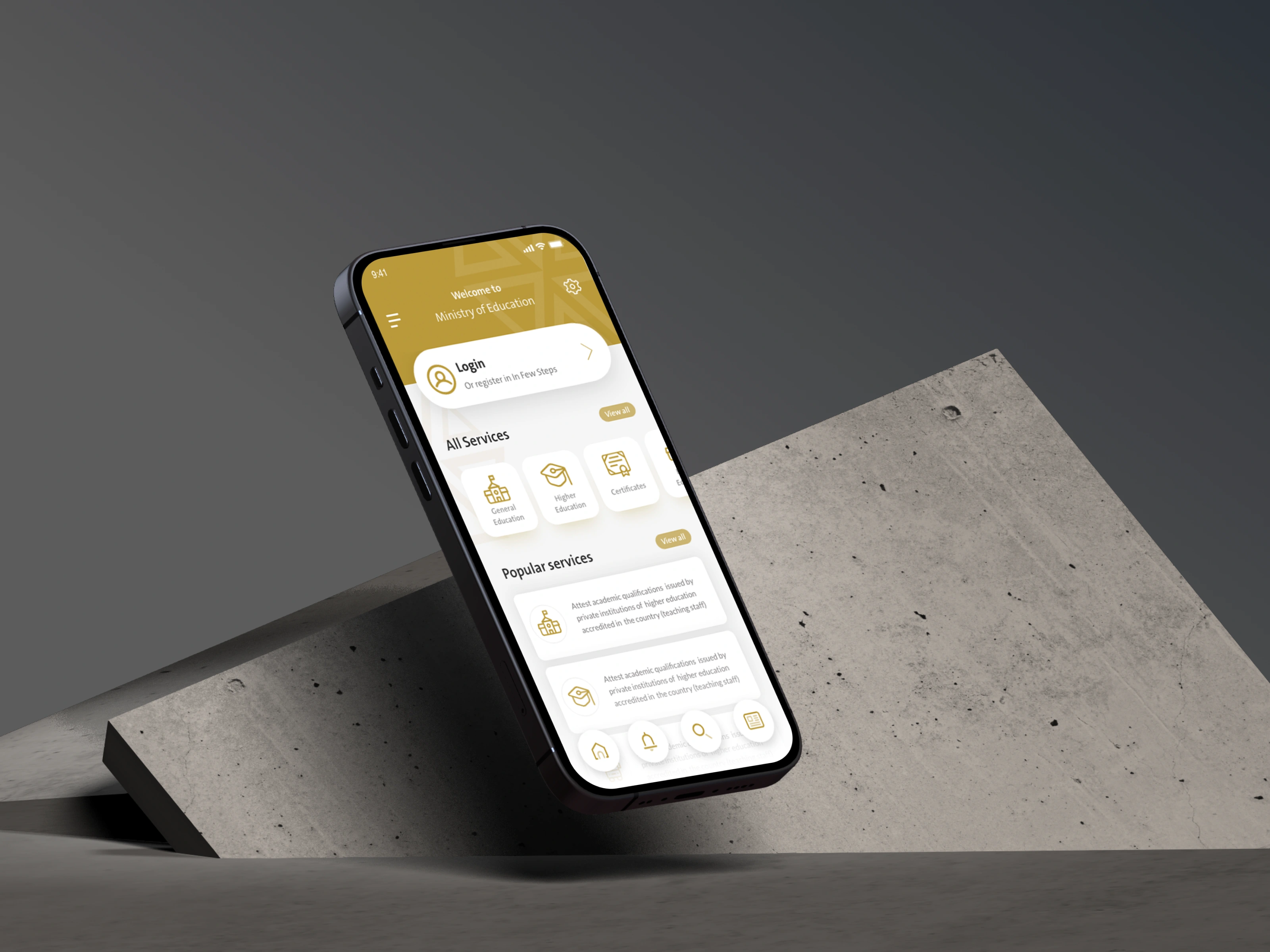 Overview
The UAE Ministry of Education holds a prominent position in the digital space with its pioneering initiatives in the education sector. As a forward-thinking institution, the ministry recognized the need to enhance its services and engage with the public more effectively.

fulfill this vision, they embarked on the development of their first mobile app—an innovative channel to provide e-Services and streamline access to various offerings. The Ministry's commitment to leveraging technology for the betterment of education is evident in the creation of this user-friendly and feature-rich app.
Problem Statement
The Ministry of Education aimed to address the evolving needs of its users by providing a comprehensive platform where they could access a range of e-Services. The challenges included facilitating efficient attestation services, certificate equivalency services, scholarship application processes, and verifying the authenticity of certificates.

Additionally, the ministry sought to establish effective channels for inquiries, suggestions, and complaints, ensuring a seamless experience for all users. The goal was to empower individuals to interact with the ministry conveniently and obtain the required educational services effortlessly.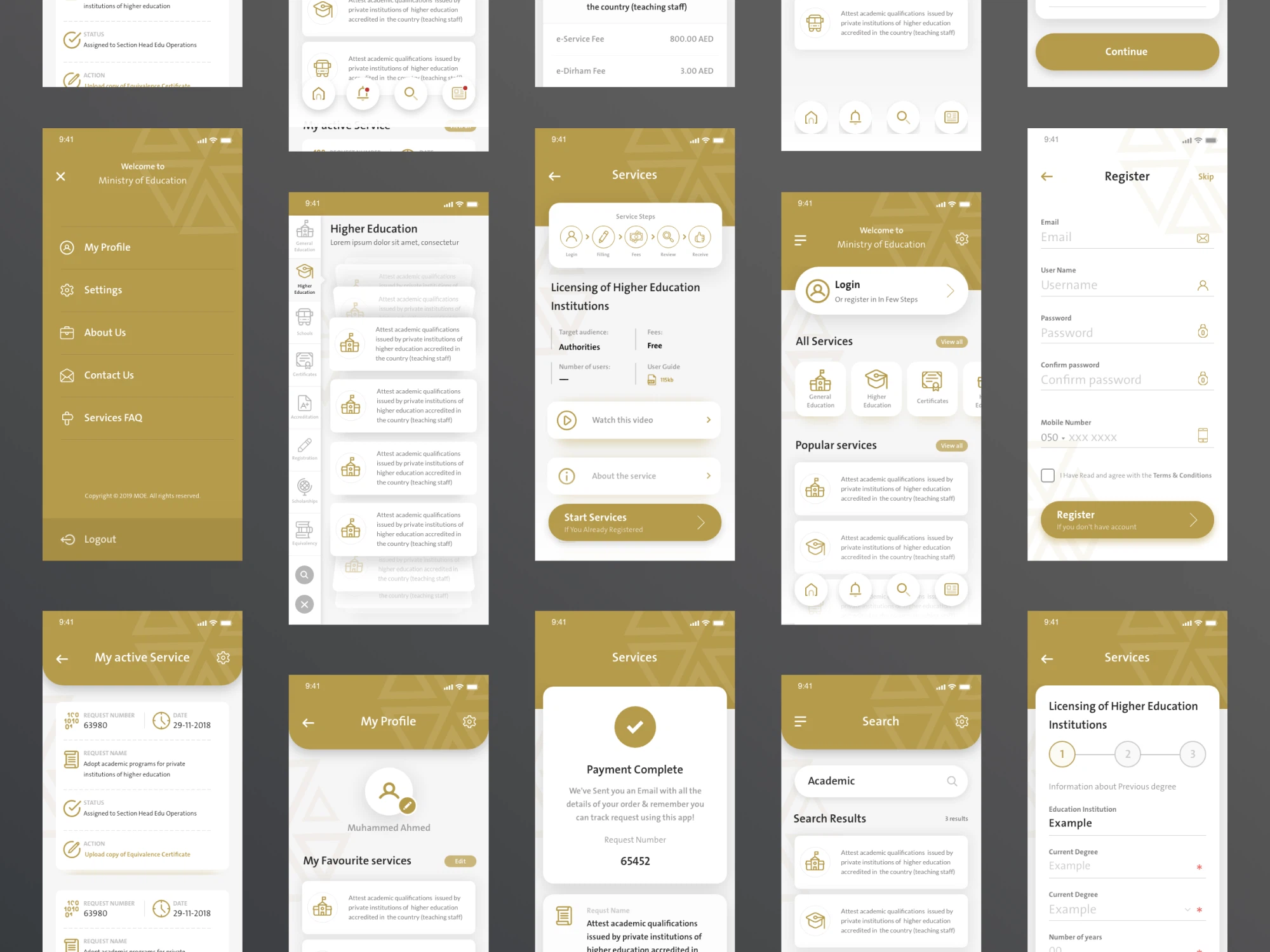 My Role
My role was pivotal in resolving the challenges faced by the Ministry of Education and enhancing their mobile app. I collaborated closely with the ministry's team to understand the user journey and identify pain points. Through extensive research, usability testing, and iterative design processes, I crafted an intuitive and visually appealing user interface. I focused on streamlining the service request process, simplifying form submissions, and ensuring clear feedback mechanisms for users.

By implementing user-centered design principles, I aimed to make the app accessible to a wide range of users and provide them with a seamless and efficient experience while interacting with the Ministry of Education's e-Services.
Tags
User research / User persona / Design benchmark / Information architecture / Wireframes / User interface / Design system / Usability testing