01 - 08
Dubai Health Experience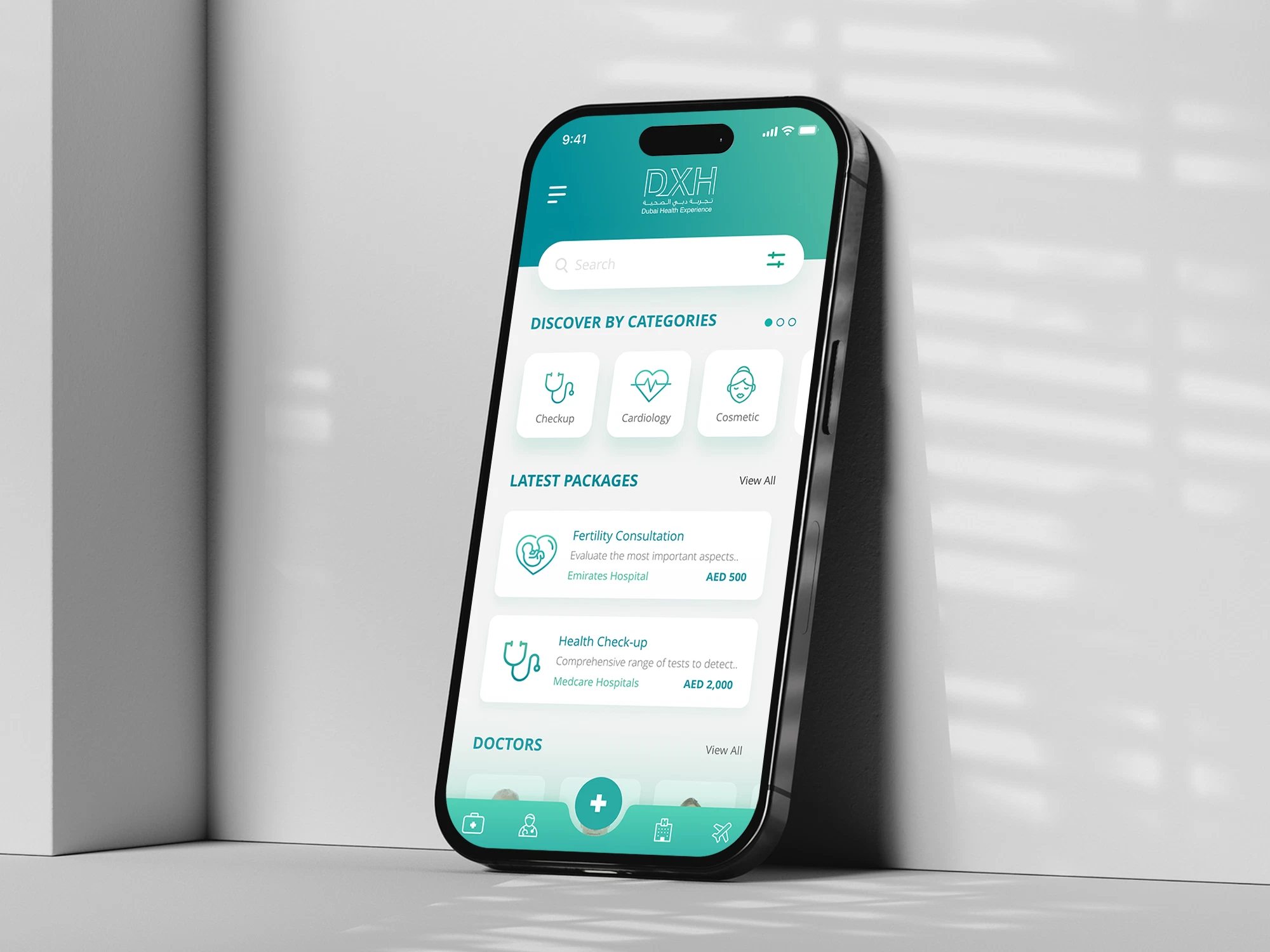 Overview
Dubai Health Experience (DXH), a prestigious brand conceived by the Dubai Health Authority (DHA), aims to position Dubai as a leading global destination for medical tourism. Recognizing the city's status as a highly sought-after tourist hub, DXH endeavors to seamlessly integrate healthcare into the overall lifestyle experience.

With an impressive network of premier accredited hospitals and a diverse pool of over 35,000 healthcare professionals from 110 nationalities, Dubai is committed to offering world-class medical services to both local residents and international visitors. In line with this vision, the creation of DXH's first mobile app serves as a vital tool to enhance accessibility and facilitate a comprehensive healthcare experience for all.
Problem Statement
The primary objective was to address the needs of individuals seeking medical services in Dubai. DXH aimed to provide a comprehensive guide encompassing all medical providers in the city, including hospitals, clinics, and specialized facilities. Additionally, the app needed to serve as a valuable resource for visitors, offering a user-friendly guide to plan their medical journey in Dubai.

The challenge lay in creating a platform that would empower users to seamlessly search, explore, and evaluate healthcare providers based on their specific requirements. Furthermore, the app needed to facilitate the booking of doctor appointments and enable the secure sharing of medical records for a streamlined and efficient healthcare experience.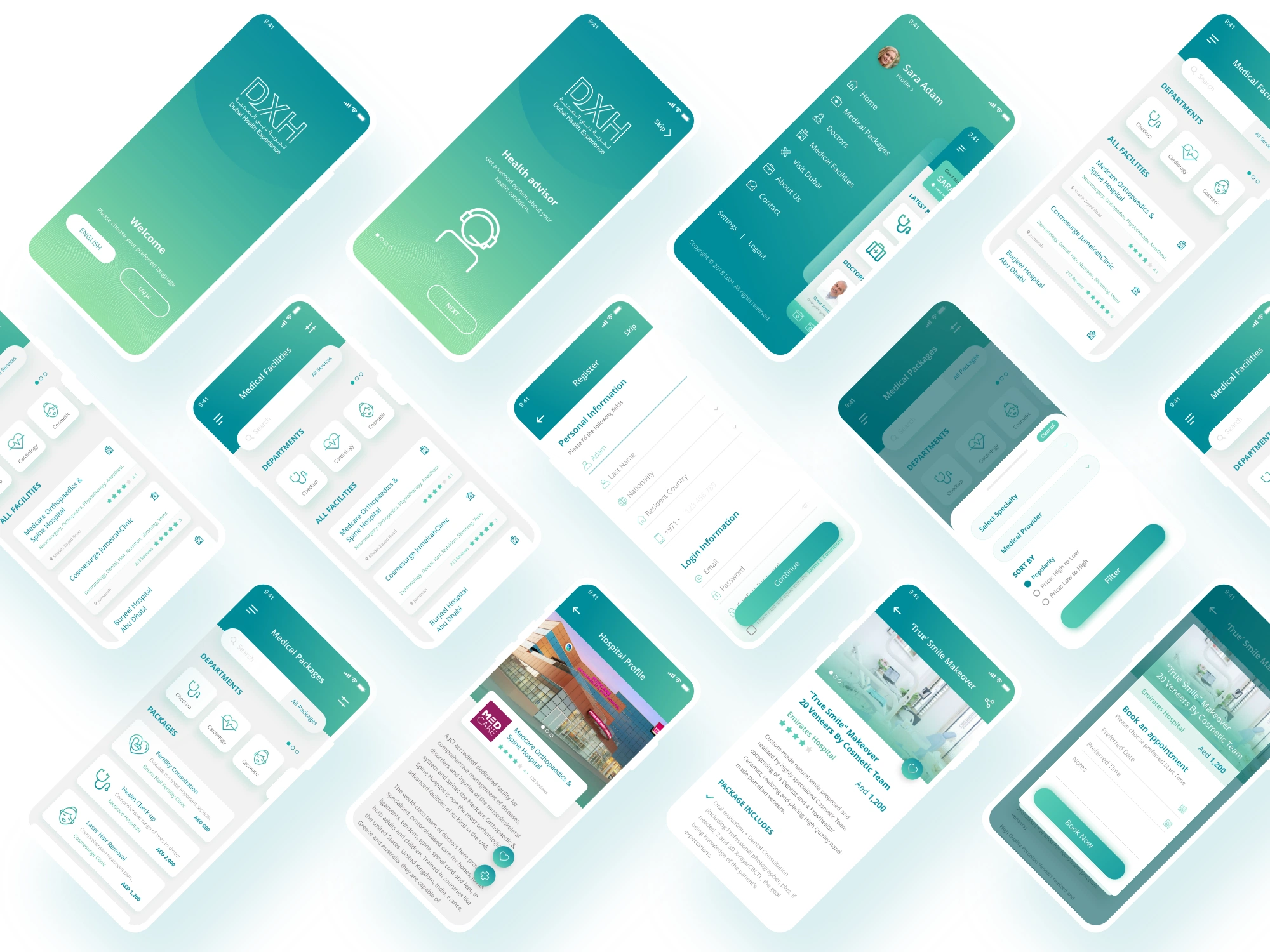 My Role
As a UX/UI Designer, my role was integral to the successful realization of DXH's first mobile app. Collaborating closely with the DXH team, I undertook the responsibility of translating their vision into a seamless and engaging user experience. Understanding the unique needs and expectations of both local and international users, I designed an intuitive interface that enabled users to effortlessly access a comprehensive database of medical providers. I focused on creating a user-centric journey, simplifying the appointment booking process, and ensuring a secure and user-friendly method for sharing medical records. By employing best practices in mobile app design, I aimed to enhance the overall experience of users, making their medical journey in Dubai more convenient and fulfilling through the DXH app.
Tags
User research / User persona / Design benchmark / Information architecture / Wireframes / User interface / Design system / Usability testing