04 - 08
Gucci MENA Website
Proud to work with
PBG Possible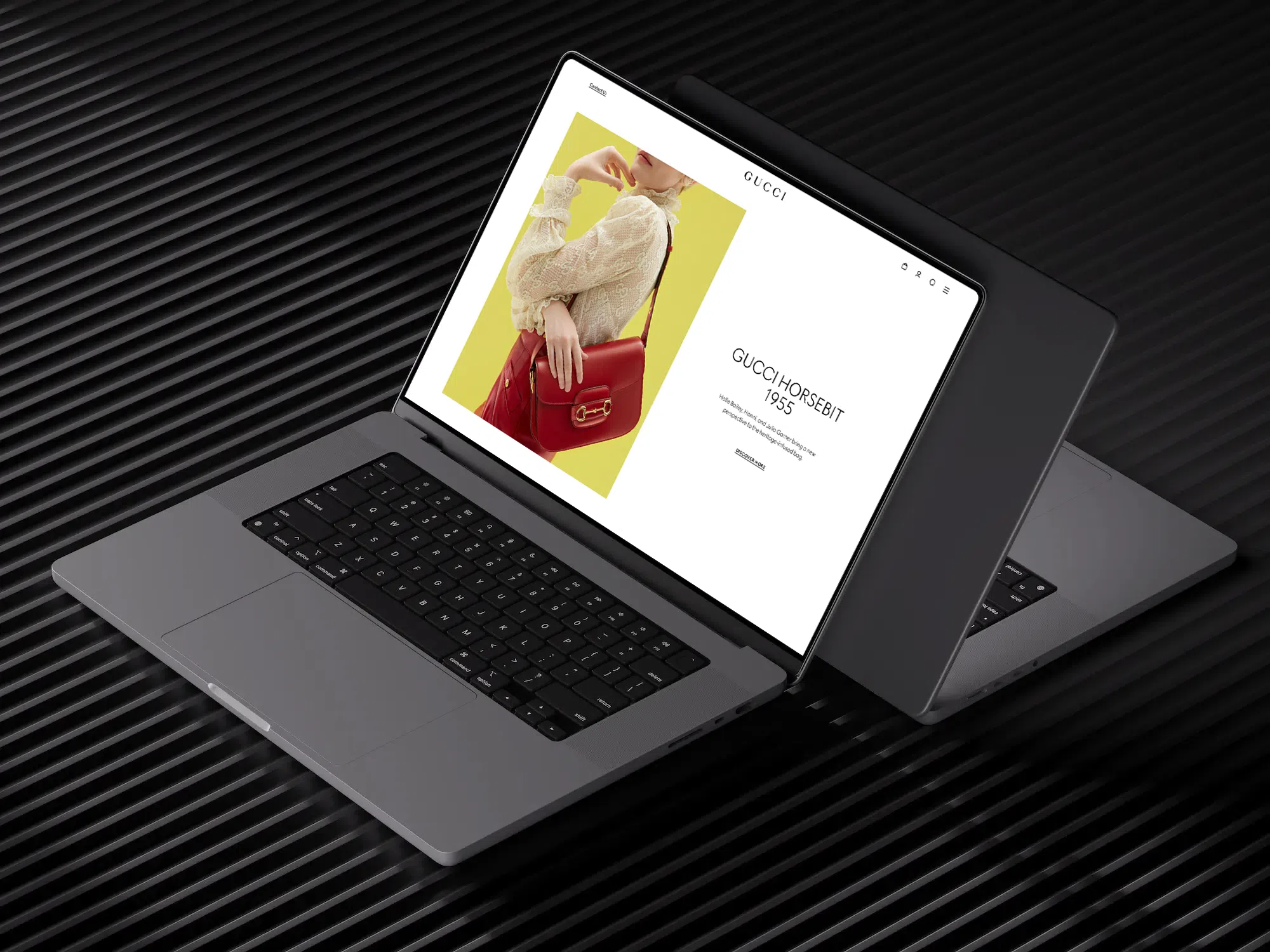 Overview
Gucci, a renowned luxury brand globally, embarked on a significant milestone in the MENA region by launching its first website tailored specifically for Arabic-speaking users.

With a commitment to providing an exceptional digital experience, Gucci sought to connect with its Arabic-speaking audience in a culturally sensitive and personalized manner. This endeavor marked a significant step forward in the brand's dedication to inclusivity and reaching out to a diverse customer base.
Problem Statement
The primary objective was to address the unique needs and preferences of Arabic-speaking users, ensuring that the Gucci website resonated with their cultural context. Gucci aimed to create a seamless and engaging user interface that offered a truly immersive experience, combining the brand's iconic aesthetics with elements that celebrated Arabic heritage.

The challenge lay in striking the right balance between preserving Gucci's distinct brand identity while incorporating design elements, typography, and language nuances that were culturally relevant and appealing to the target audience.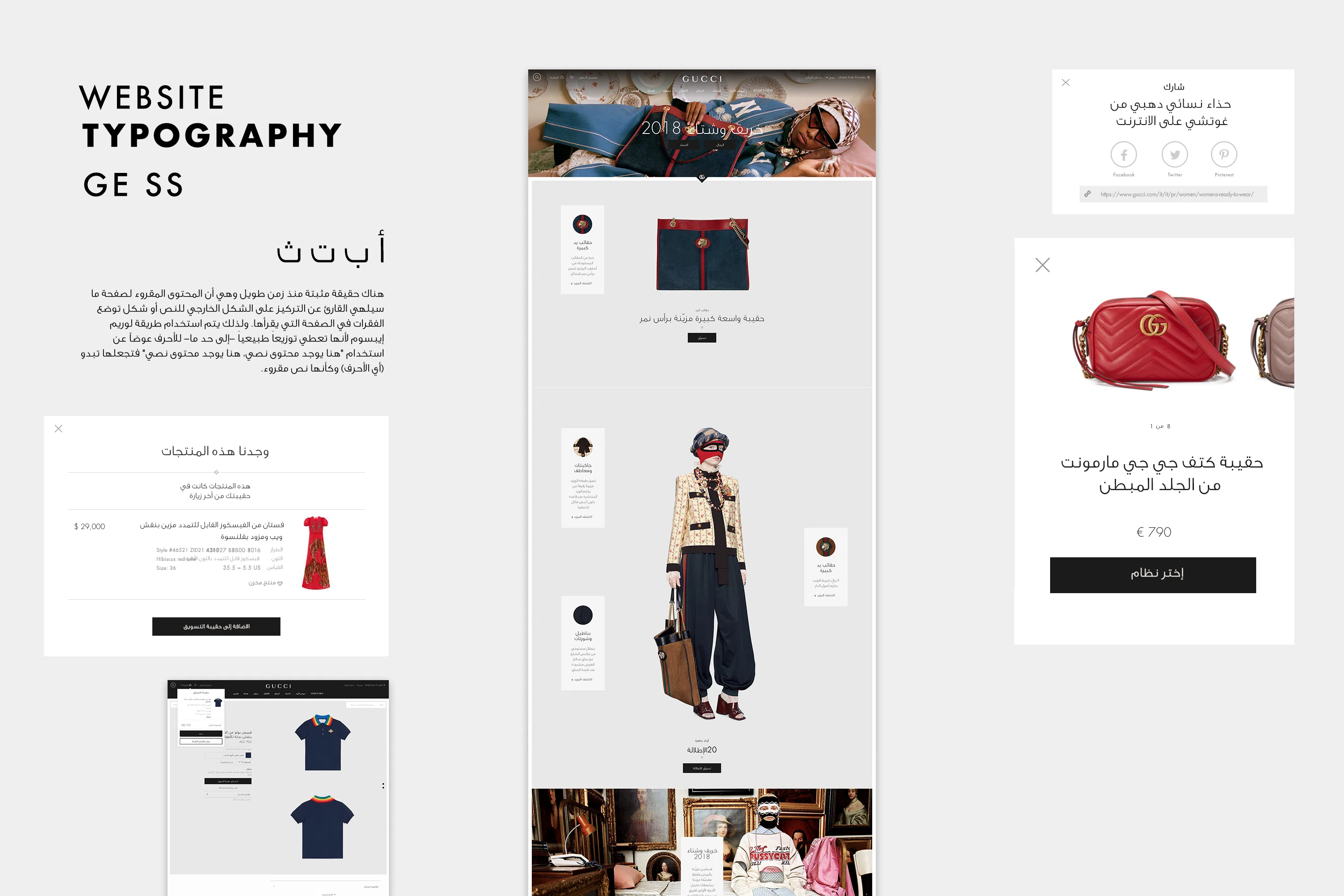 My Role
I played a key role in the development of the Arabic user interface for Gucci's first MENA website. Collaborating closely with the Gucci team, I immersed myself in the Arabic culture, language, and design principles to understand the expectations and preferences of the target audience. Leveraging my expertise in user-centered design, I crafted an interface that seamlessly integrated the brand's visual language with Arabic typography, creating a harmonious and visually captivating experience.

I focused on ensuring intuitive navigation, clear presentation of products, and the incorporation of culturally significant elements that resonated with Arabic-speaking users. By meticulously designing each interaction and visual component, I aimed to elevate the Gucci brand experience in the MENA region, making it an authentic and captivating online destination for Arabic-speaking fashion enthusiasts.
Tags
User research / User persona / Wireframes / User interface / Design system / Usability testing